Ghial makes aluminum castings in High Pressure Die Casting (
machines up to 4000 tons
) and Gravity Casting, Machining and Assembly for automotive customers.
Ghial gives as services the industrialization of the product in cooperation with the customer, the supply of samples, mass production even for high volumes.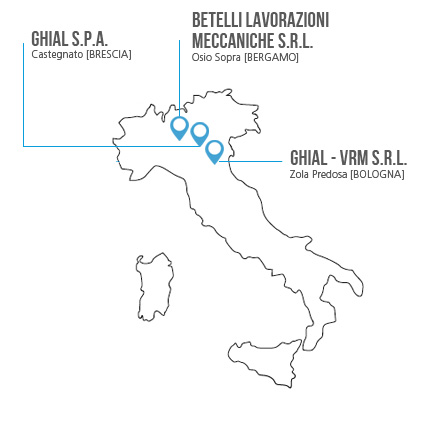 In addition to the historical production plant located in Castegnato nearby Brescia, GHIAL s.p.a. is controlling 2 highly specialized plants:
GHIAL-VRM S.r.l. in Zola Predosa (Bologna): machining and assembly.
BETELLI LAVORAZIONI MECCANICHE S.r.l. in Osio Sopra (Bergamo): machining and assembly.